We have all seen these sought after images, they are some of the best due to their glow. They are also some of the hardest to get for a number of reasons. I am going to do my best to give you some tips that you can mention or keep in mind yourself to prepare for these epic images. 
The first thing you have to keep in mind is something that is completely out of your control...the weather.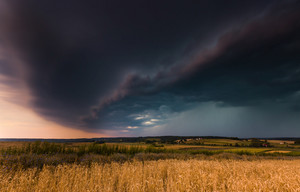 This is something that we in the midwest especially in Missouri can completely relate to. Our weather is unpredictable, to say the least. That being said if there is no sun there is no golden hour to be shot.
At this point nothing can be done...or is there?! What you can do is make lemonade out of these lemons. You can ask your photographer for a shoot on a better day where the weather is clear and you have the option to have golden hours images. This might come at an additional cost and you will have to get all dressed up again, but it's not off the table. 
So now that we have the uncontrollable out of the way. Let's move on to what we can control.
Your location, look into your venue. If you are surrounded by a cityscape then the odds of getting golden hour shoot might not happen. But again not impossible. If you just so happen to be in the Down Town St Louis area you might be able to head over to our Gateway Arch. There is enough open space to give you those golden images.
It will fall upon your photographer to find a good place for your photos and know exactly where the sun will be setting, if they are professional they will know this and will have scouted a good place to capture these images for you.
The next huge factor is TIME!
Time is normally something that gets away from us, but if you have a timeline and have given your photographer time there should be no problems getting set up for those golden hour images.
The major set back here is your guest, they will have to know your photographer controls certain flows of time and you have to be okay with leaving the party. This can be hard but you have to keep in mind that you will get some amazing images on your wedding day and it does not take long most of the time.
That's it!!
Pretty simple huh, really golden hour shoot will be mostly your photographers responsibly. All you have to do is give them the time they need and hope our awesome weather holds out for your event.
Below are some more examples of some golden hour type of photography. Golden hour images are amazing because of there backlight, and long shadows. It gives the photographer subject a golden glow and can make for some absolutely amazing images.
Click here to see the blog from the full styled shoot in Herman, MO at Hermannhof Winery a truly amazing event space that allowed for some amazing images.